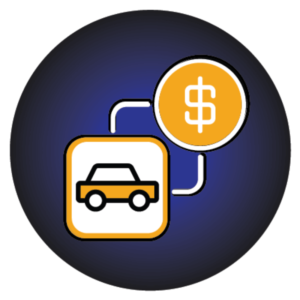 From heart-pounding adrenaline rushes to heart-warming recollections, vehicles — cars, trucks, motorcycles, and buses — provide plenty of opportunity for nostalgic memory-making. You can rekindle your motoring reflections by adopting a vehicle in the Museum's collection. Our wide variety may include a make and model that holds a special meaning or one that you owned in the past. When you see it, good vibes come rushing back.
The Adopt-a-Car Program offers the opportunity to put your name on a special vehicle display. By adopting a vehicle, you provide financial support for the Museum and support the mission of preserving automotive history for future generations.
Your yearly tax-deductible sponsorship of $500 ($2000 for a Tucker) makes an important contribution to the hobby and, at the same time, gives you a personal involvement in the Museum.
How to adopt a car, truck, motorcycle or bus:
1. Review the benefits of adopting a car, truck, motorcycle, or bus
Unlimited admission to the Museum for 12 months
Four guest passes valid for 12 months from date of issue
Complimentary admission for the adopter and a guest to selected special events
10% discount on the Museum store purchases
Plus,
Adopters names are displayed on a Museum sign along with a description of the car
2. Choose a vehicle
To adopt that special vehicle, please browse through our list of available cars, motorcycles, and buses available for adoption. Select a primary vehicle and an alternative in the event that your primary selection has been adopted.
3. Choose your adoption method
Online
Mail:
Return the form by mail to AACA Museum, Inc. 161 Museum Drive, Hershey, PA
Phone:
Call (717) 566-7100 ext 101 during business hours
4. Notes & Questions
Please note: If the vehicle you choose has been adopted prior to receiving your request, we will contact you and provide alternative suggestions.
If you have questions about adopting a vehicle? Email: SBenson@AACAMuseum.org