Join us on Friday, November 3rd, 2023, for the area's largest craft beer festival. (Regular visitation ending after 1:00 on Friday 11/3 for preparations.)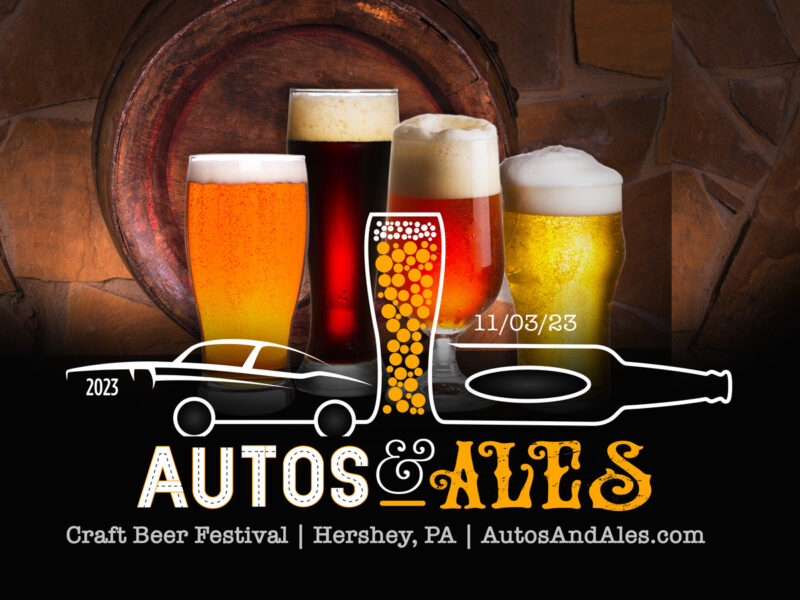 We're excited to announce that Autos & Ales, one of the Hershey area's oldest and most enduring craft beer festivals, is planned for Friday, November 3rd. The event kicks off with VIP admission beginning at 6 p.m.; general admission begins at 7 p.m. Guests enjoy live music, food, and dozens of breweries, all within the galleries of our award-winning transportation museum. Guests must be 21 years or older to attend the event (No admission is available for visitors under age 21).
Featuring
More than 60 regional craft breweries with nearly 200 craft-brewed beers for sampling
Live music by local favorite Smooth Like Clyde
Delicious food prepared by C&J Catering
General admission access to all breweries from 7-10 pm.
VIP admission includes: A VIP hour from 6 to 7 p.m. followed by general admission access until 10 p.m. (Limited to 300 tickets). The VIP hour features the debut of our 2023 event's signature beer.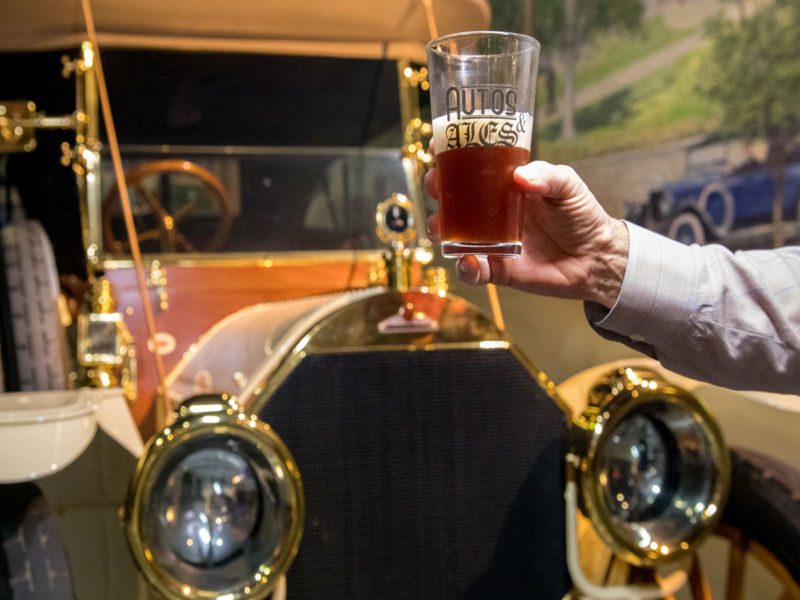 Listen to Bobby D. and Diane for a chance to win VIP tickets on 96.1 SOX, Susquehanna Valley's Greatest Hits!
Event Beer!
Our 2023 event signature beer, "Misery's Whip," is a hazy double IPA from our friends at Logyard Brewing in Kane, PA).
Event Sponsors
We appreciate our Autos & Ales sponsors:
Platinum sponsor: Unifi Advisors
Gold sponsor: BMW
Brass sponsors:

Members 1st Federal Credit Union
Janney Trusted Advisors
M&S Auto
Courtyard of Honor
Renewal by Andersen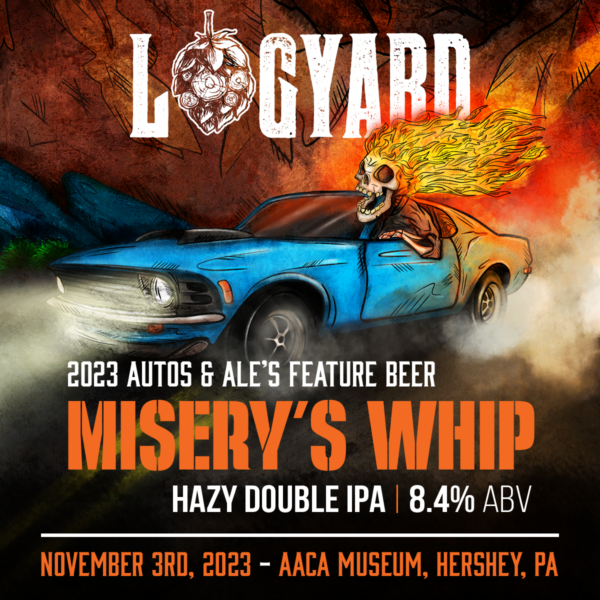 2023 Participants - 60 Brands Committed!