License Plate Collectors Display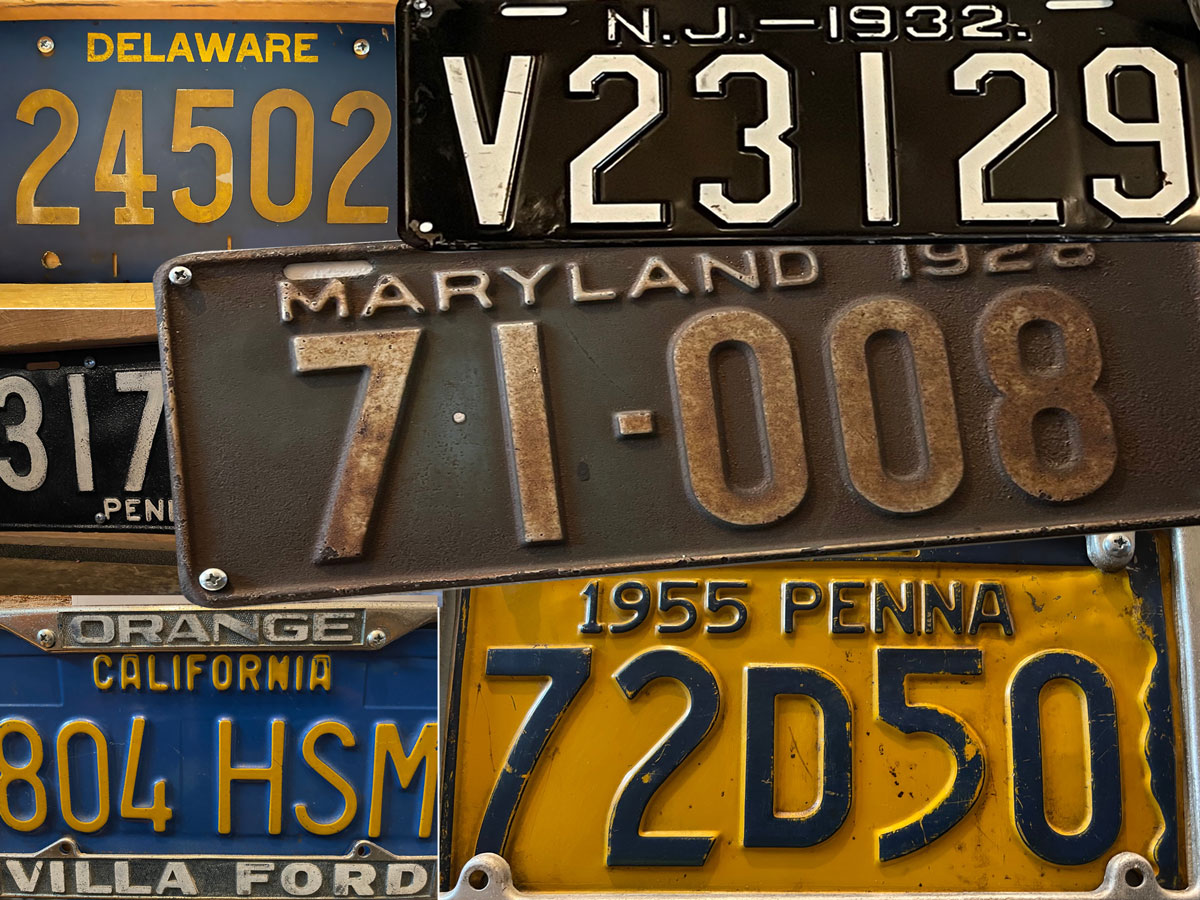 Location: Members 1st Gallery
Our license plate display is coming soon. 
License plates are required for every car on the road in the United States. New York was the first to require "vehicle registration plates, and these were generally "homemade" by vehicle owners. Massachusetts was the first to introduce state-issued plates.
Over the years, license plates have evolved to expand color capabilities, images, and accommodate personalization. Our License Plate Exhibit offers a retrospective of vintage plates.
License plate images courtesy of Angelo Donia.
Back to Exhibits