Unclaimed Baggage
May 24
@
10:30 am
–
1:30 pm
To celebrate 's 50th Anniversary, Unclaimed Baggage has embarked on a 50-state road tour to meet folks from all across the country. The Museum is pleased to host the only Pennsylvania stop on the 50-state tour.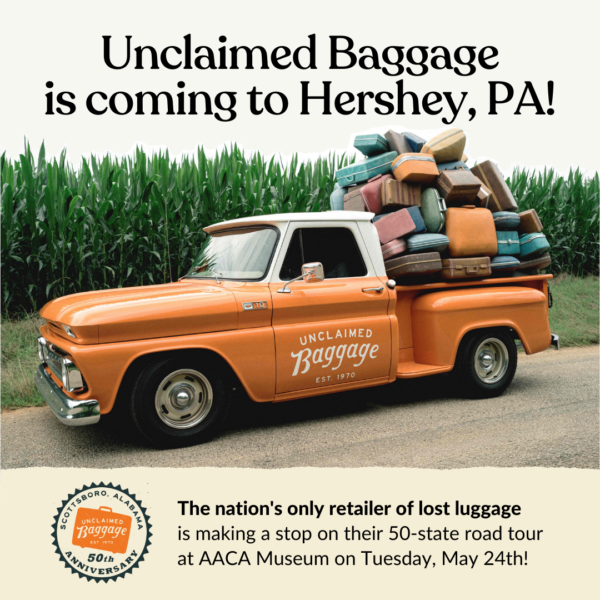 When transportation carriers have unclaimed checked bags they conduct an extensive 3-month tracing process. Still, a small percentage of bags are left unclaimed. Unclaimed Baggage buys orphaned bags and gives them a second life by selling, donating, and recycling their contents. Join them at the Museum for their displays and interactive experiences.
This promises to be a fun time for all! Get more information.
Be a part of our Baggage Experience
Get a behind-the-scenes look at our baggage processing and a chance to sort through a real unclaimed bag to help us decide what items we should sell, donate, clean, discard, or recycle!
Explore our Museum of Oddities
A collection of the strangest items discovered over the years and the stories behind them.
Snap photos with "Hugo"
'Hugo" is the famous 1965 Chevy truck that picked up the first unclaimed bags back in 1970!