Museum Live: NASCAR & ARCA Racing
Mar 25
@
11:00 am
–
12:30 pm
Our "Museum Live" events encourage participants to join us on-site or online as we address compelling topics related to America's Transportation Experience.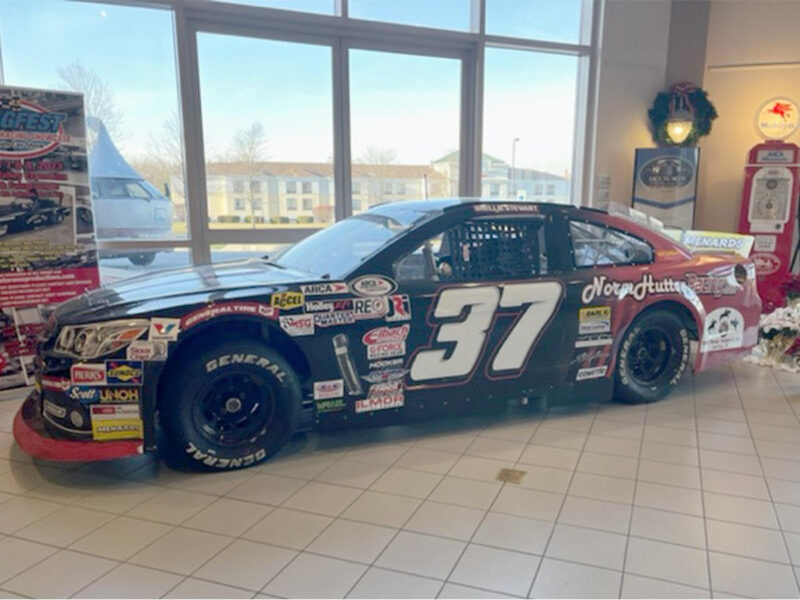 Our event welcomes Norm Hutton and Shellie Stewart as they present their experience in the racing world.
Norm Hutton is the owner of the #37 Norm Hutton Racing ARCA car that raced in Daytona 2016. He is an active buyer, seller, and consigner of vintage race and collector cars for Renee James Collector Cars. He is also the Chairman of the AACA Race Car Certification Committee.
Shellie Stewart, an experienced racing mechanic, has broken down barriers for women in racing. She has worked in the Xfinity NASCAR Race Series as an assistant car chief and assistant crew chief. Shellie holds a VSCCA license, ARCA Racing Series License and drives in many vintage racing series events. Shellie served as ACRA crew chief for the #37 Norm Hutton Racing Ford.
In-person Participation
The Racing onsite presentation is included with paid general admission to the Museum. You can purchase your admission ticket now. Or you can purchase your ticket at the door when you arrive. Space is limited.
If you have questions, please email info@aacamuseum.org
The webcast event is part of our "Museum Live" education and outreach initiative. Offered virtually via Zoom or onsite at the Museum, our guests address impacts on the antique car segment, touring vehicles, and automotive speed events.
Related Events