Museum Live: 'Driving While Black'
Feb 25
@
11:00 am
–
12:30 pm
Our "Museum Live" events encourage participants to join us as we address compelling topics related to America's Transportation Experience. February 25th, we're celebrating Black History Month and paying tribute to the generations of African Americans who struggled with adversity as motor vehicle drivers in America.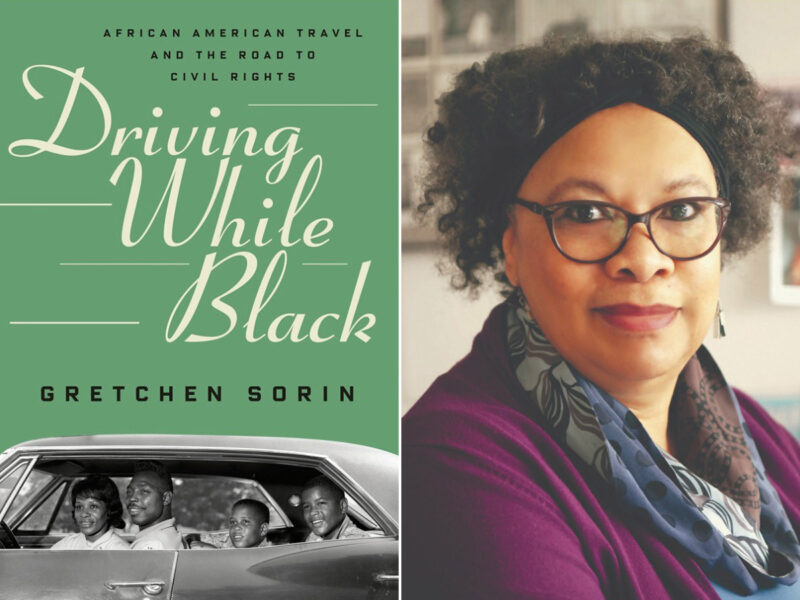 Acclaimed historian Gretchen Sorin brings her book, Driving While Black, to Museum Live. She reveals how the car―the ultimate symbol of independence and possibility―has always held particular importance for African Americans, allowing black families to evade the many dangers presented by racial division in society and to enjoy, in some measure, the freedom of the open road. She recounts the creation of a parallel, unseen world of black motorists, who relied on travel guides, black-only businesses, and informal communications networks to keep them safe. From coast to coast, mom-and-pop guest houses and tourist homes, beauty parlors, and even large hotels―including New York's Hotel Theresa, the Hampton House in Miami, or the Dunbar Hotel in Los Angeles―as well as nightclubs and restaurants like New Orleans' Dooky Chase and Atlanta's Paschal's, fed travelers and provided places to stay the night. At the heart of Sorin's story is Victor and Alma Green's famous Green Book, a travel guide begun in 1936, which helped grant Black Americans that most basic American rite, the family vacation.
Join Us Online
Guests join us online for this event. Registration is required to receive the Zoom link. Registration closes at noon on Friday, February 24th.
Registration
If you have questions, please email info@aacamuseum.org
The webcast event is part of our "Museum Live" education and outreach initiative. Offered virtually via Zoom or onsite at the Museum, our guests address impacts on transportation in America.
Related Events