Betty White Day and #BettyWhiteChallenge
Jan 16
@
9:00 am
–
5:00 pm
To honor the life of Betty White, the Museum declared Sunday, January 16th, "Betty White Day" at the Museum. The day honors the veteran actress's life and special connection to the Museum. Her beloved "Parakeet," a 1977 Cadillac Seville, is part of the Museum's collection.
Special time of remembrance at 11 a.m.
On January 16th, the first 300 Museum visitors receive FREE admission courtesy of the car's donor, Nick Ferrantino of Texas, and the Potomac Region of the Cadillac & LaSalle Club (the car's Adopt-a-Car sponsor. At 11 a.m., we invite guests to join us in remembering Betty's timeless wit and charm, get an up-close look at "The Parakeet, and take advantage of a photo-op with the car.
Betty White Challenge
Betty was a champion of animal welfare initiatives. We have joined the #BettyWhiteChallenge to encourage everyone to support their local animal shelter in honor of Betty.
Furry-friends at the Museum
Also, Speranza Animal Rescue (Mechanicsburg, Pa.) will be on-hand from 9 a.m -2 p.m. with some furry friends and information about animal adoptions and care. Speranza, which means "hope" in Italian, is a non-profit, 100% volunteer-run rescue, rehabilitation center, and sanctuary committed to saving the most abused and neglected animals to find loving homes for as many of them as possible. Through our #BettyWhiteChallenge, we're encouraging visitors to support Speranza or the local animal welfare charity of their choice.
Share your donation with us on social media by including the hashtag: #AACAMuseumHonoringBetty #BettyWhiteChallenge
The "Parakeet"
Interested in reading the story of "The Parakeet?" Check out the article on our "Best Reads" online bookshelf.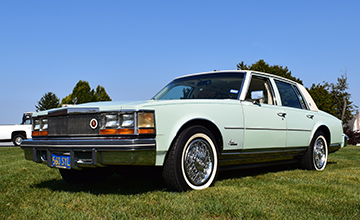 Related Events